Museum, Arts & Craft Centre
Highworth Historical Society Museum
Highworth has it's very own museum housed in the Old Lloyd's bank strong room, not something you find on every High Street!  Here Highworth Historical Society will be displaying exhibits, information, timelines and pictures covering different aspects of Highworths history. Find out about the old Railway route linking Highworth and surrounding villages to the great Swindon Railway works.  Or maybe more about the offical ABBA fan club? This will change every quarter looking at different eras from Highworths rich and varied history. There is a digital visual display showing Highworth through the ages. Looking for your Family History?  You can find information through the Historical Society's website www.highworthhistoricalsociety.co.uk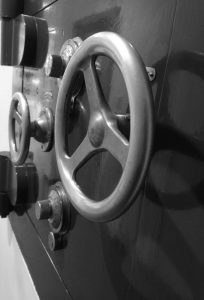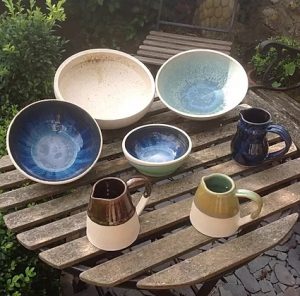 The Highworth Art & Craft Centre is based in the Visitor Information Centre.
Here you can find Art and Crafts created by the most talented Artists & Artisans from Highworth and the surrounding areas.  It is the perfect place to find that unique piece for your home, a thoughtful gift or a treat just for you, all handmade with love and care by people with a true passion for what they do.  There are workshops, demonstrations, talks as well as meet the makers session were you can find out first hand what inspires and drives these talented individuals.  There is stoneware from the local KJP Pottery, wooden items from Treadwell's Turnings as well as Textiles, Mosaics, Ceramics, Prints, Jewellery and much more.
The small gallery displays works from the Highworth Artist Society and Highworth Camera Club.  The Artist Society was established in 1969 with the aim to foster interest in the visual arts and encourage both professionals and amateur artists in the area to meet and work together. The Highworth Camera club was formed in 1982 and, as it approaches its 40th birthday, has a growing membership of photographers based in and around the Highworth area. The club provides a friendly, informal environment in which photographers at all levels can improve their skills and share their enthusiasm for life behind the lens.  The centre offers both groups an opportunity to display in a permanent venue on Highworth's historic High Street.