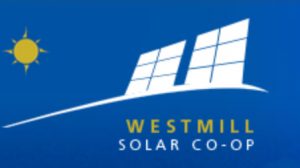 Westmill Solar Co-operative is the UK's first community-owned solar park. The 5MW solar park has now been operating under community ownership for 7 years. It creates enough clean, renewable energy to power around 1,400 homes and prevent around 1,500 tonnes of harmful CO2 emissions from entering the atmosphere every year.
Westmill Solar sells the power it generates to Co-operative Energy and a proportion of its surplus is allocated to Westmill Solar's community fund. More than £200,000 has already been provided to various causes, including the funding of energy audits for local community buildings, the development of an educational and schools visits programme, and a contribution towards a new visitors' centre in Highworth. Westmill Solar hopes to contribute more than £2 million to its community fund over the next 15 years to directly benefit many more local and environmental causes.
The co-operative is also committed to education and research, with an extensive onsite visitor programme, and campaigns about the important role that community energy plays in tackling climate change. Westmill Solar works closely with organisations like the Westmill Sustainable Energy Trust (WeSET) and Low Carbon Hub locally and was a founder member of Community Energy England which promotes community-owned renewable energy nationally.
To find out more about Westmill Solar and how you can get involved please visit our website www.westmillsolar.coop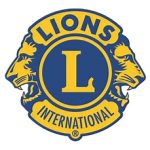 Highworth Lions is local group of individuals who raise money for charities and for our local community. We are part of an International Organisation called Lions Club International with whom we contribute to the challenges that go globally, beyond our borders.
Currently have 13 members, both male and female, but we would like more. We meet once a month at the Blunsdon House Hotel
We raise money: we run a Charity Shop supported by over 20 volunteers; we hold events like our Race Nights. You may have seen our stall at local fetes, or Santa on his Sleigh at Christmas,
In 2018 we donated £23,743
We provide support for the youth of our town. We provide an award for Community Service at Warneford school, we support the Guides and Scouts and we sponsor local youth teams in football Rugby,
For the wider community we are sponsors of the Highworth Festival, the Produce Show and the Highworth Visitor Centre. Our annual outing for the elderly is popular as are the vouchers we provide to the elderly each Christmas. Our minibus is available, for just the cost of the fuel you use, to local community groups. We have also sent funds to international hurricane and earthquake disaster appeals.
There are 1.42 million members Worldwide in over 200 Countries and there are 900 Clubs in the UK & Ireland
Our Moto
We Serve
If you would like to find out more Visit
www.lionsclubs.org/en the Lions International website, or https://www.lions105sc.org.uk/ Our District Website.
Like our Facebook page: The Highworth and District Lions Club Charity Shop
Highworth United Reform Church is delighted to support Visit Highworth.